Edited by Laurence Vecten, Russet Lederman and Yoko Sawada. Paris, New York & Tokyo: The Gould Collection, 2016.
Printed in a limited numbered edition of 500(with signed copies available)
Special Edition: 26 numbered copies with a signed chromogenic print by Mikiko Hara. 24.8 cm high x 18 cm wide.
CHANGE, the first volume of The Gould Collection, interweaves Stephen Dixon's short story Change with Mikiko Hara's untitled photographs from 1996 to 2009.
Isolation and social disconnect define both Dixon's story and Hara's photographs. Whether images of a bored mother and child on a Tokyo subway or dialogue that reveals missed social cues between neighbors, the people who inhabit the pages of Change try and often fail to genuinely interact with one another. Visually united through an inventive design that presents Dixon's story on iridescent sheets interspersed between Hara's color images, Change probes alienation and its role in contemporary life.

Edited by Matthew Carson, Michael Lang, Russet Lederman and Olga Yatskevich. New York: 10×10 Photobooks in association with International Center of Photography and Photobook Facebook Group, 2014.
Printed in a limited numbered edition of 400, this "book on books" presents selections by twenty photobook specialists.
As a catalog associated with the traveling 10×10 Japanese Reading Room and Online space, the book offers an in-depth visual investigation of twenty highlighted books – one from each specialist's selection of ten books – and a visual appendix that documents all 200 Japanese photobooks.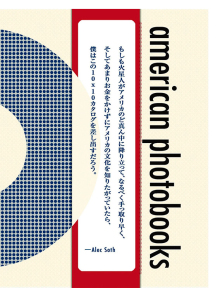 Edited by Matthew Carson, Russet Lederman and Olga Yatskevich. New York: bookdummypress and 10×10 Photobooks, 2013.
As a comprehensive overview of the 10×10 American Photobooks project, this limited edition (500 copies) publication presents illustrated selection lists from all the specialists, along with essays on American photobook culture by noted artists, writers, publishers, curators and bibliophiles.
Regular posts highlighting photobooks in the International Center of Photography Library and permanent collection. Although not the exclusive focus, many of the articles explore aspects of the library's strong holdings in Japanese pre and postwar photobooks.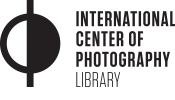 Selected topics covered include:
Parallel Universe: Tokyo Through Western Eyes
Anouk Kruithof: Interview
LA Report: Beyond the Book Fairs
Japanese Photobooks at the ICP Library: Revisted Part 2
Japanese Photobooks at the ICP Library: Revisited
Miyako Ishiuchi Wins 2014 Hasselblad Award
Recent Japanese Photobook Reprints
David Solo: An Inveterate Photobook Collector
Let's Pretend! The Contemporary American Photobook
Collaborations in Japanese Photobooks: Shuji Terayama, Tatsumi Hijikata and Kazuo Ohno
The Photobook: Turn the Page Please
Hidden Dangers: Japanese Photobooks in the Shadow of Fukushima
Provoke: Takuma Nakahira and Yutaka Takanashi
Ivan Vartanian: Performance, Bookmaking and the Photobook
The Daido Moriyama Photobook Collection at the ICP Library: Nippon Gekijo Shashincho / Japan: A Photo Theater
Delpire & Co.
Kohei Sugiura: The Japanese Photobook as Object
Ed van der Elsken and Eikoh Hosoe: A 30-Year Dialogue
Kiyoshi Suzuki: It's All About the Photobooks
Yasuhiro Ishimoto (1921-2012): The " Visual Bilinguist" in Japanese and American Postwar Photography
New York Antiquarian Book Fair 2012
Magnum Contact Sheets: An Interview with Kristen Lubben
New York: Daido Moriyama and William Klein
Children's Photobooks: Not Just for Children
Paris Photo / Books 2011
Hello Japan! (An interview with John Gossage)
From War Time Propaganda to a Postwar Platform for the Avant-Garde
Caught Between Two Worlds: Japanese Photobooks from the Mid-1990s to the Present
The Impact of Hiroshima & Nagasaki on Japanese Photobooks
April 2015
Interview with Sandra Phillips: A Path Towards Japanese Photography.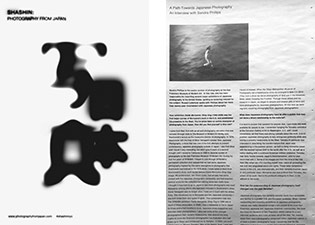 Blog: Exhibition Review, April 16, 2016
Review of In the Wake at Japan Society, NYC.
Blog: Exhibition Review, January 29, 2016
Review of Yasuhiro Ishimoto: Katsura at Peter Blum Gallery, NYC.
The Eyes, Photobook Reviewer
Vol. 7, Autumn 2016/Winter 2017
Review of Provoke: Between Protest and Performance (2016).
Vol. 6, Spring/Summer 2016
Review of Seiji Kurata: AKB 80'S (2015).
Vol. 5, Autumn 2015/Winter 2016
Review of Sohrab Hura: Life is Elsewhere (2015).
Vol. 4, Spring/Summer 2015
Review of Paul Strand: Master of Modern Photography (2014).
Vol. 3, Autumn 2013/Winter 2014
Review of Shomei Tomatsu: Chewing Gum and Chocolate (2014).
Vol. 2, Spring/Summer 2014
Review of Eternal Chase (2012) by Tamiko Nishimura, pp. 150-151.
Vol. 1, Autumn 2012/Winter 2013
Review of Various Small Books: Referencing Various Small Books by Ed Ruscha (2013), pp. 148-149. (Download PDF).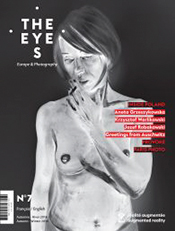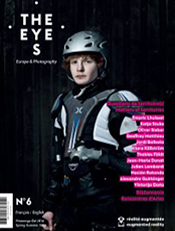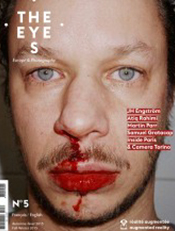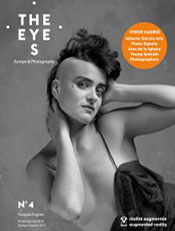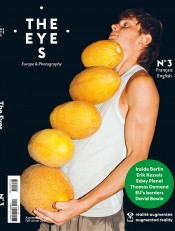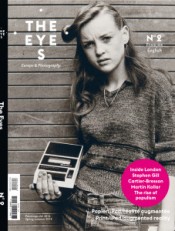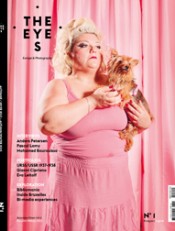 IMA Magazine
Recommendation with Jeff Gutterman: Provoke: Between Protest and Performance (Exhibition Catalog); Moholy-Nagy: Future Present (Exhibition Catalog); Masahisa Fukase, Hibi , Nuogo kuno teorija: The Theory of a Naked Body (Exhibition Catalog); and Hiroyasu Nakai, North Point.
Recommendation: Araki's, Oh Nippon (1971), Chiro My Love (1990), and Tokyo Kannon (1998).
Recommendation: Yasuhiro Ishimoto, Someday Somewhere (1958); Yasuhiro Yoshioka, The Photography of Yasuhiro Yoshioka (1962); and Kazuo Kitai, Resistance (1965).
Recommendation: Shomei Tomatsu and Ken Domon, Nagasaki-Hiroshima Document 1961 and Alyse Emdur, Prison Landscapes.
Article on the historical precedence for personal narratives in the work of Japanese photographer Tomoko Sawada. Text in Japanese. Download PDF.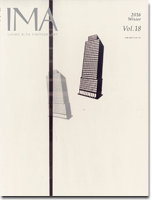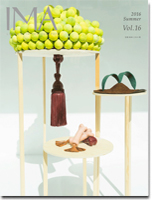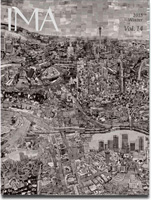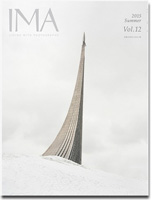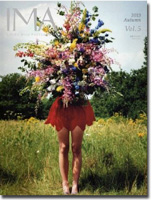 Various Photobook Blog Reviews and Selections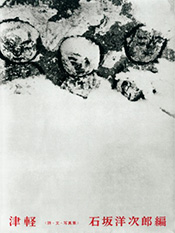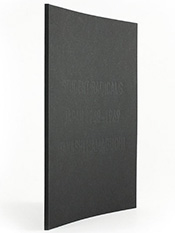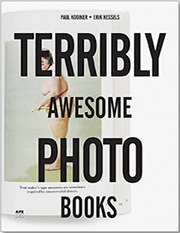 Contributing Essayist
USA: Untitled Scapes of America by Yojiro Imasaka (New York: Miyako Yoshinaga and Yojiro Imasaka Studio, 2014)
Essay "USA"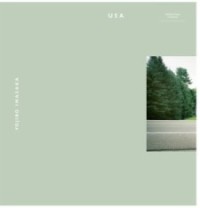 On Daido, edited by Dieter Neubert
(Kassel: Kesseler Fotografie Festival GUG, 2013. Reprint 2015
Limited Edition of 150. Contributed essay "The Outsider"
Photobook Award 2013, edited by Dieter Neubert
(Kassel: Kesseler Fotografie Festival GUG, 2013)
Nominated Shomei Tomatsu: Photographs 1951-2000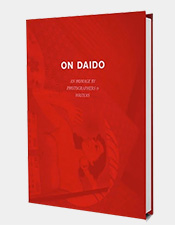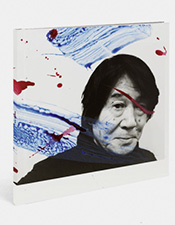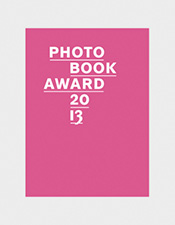 Contributing Essayist
Float by Anton Cabaleiro (La Coruña, Spain: Museo de Arte Contemporáneo, 2013)
Essay "Anton Cabaleiro: The Space Between"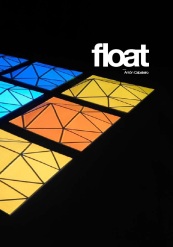 British Journal of Photography, Vol. 159, Number 7805, October 2012, p. 62-64.
Interview with Ivan Vartanian on Daido Moriyama's Printing Show at Aperture Foundation (NYC, November 2011) and Tate Modern (London, October 2012). Download PDF.